Known for its know-how, Pequignet is also known for its sense of aesthetics. Its attention to detail and its concern for elegance, especially in the design of its feminine models, make it one of Haute Horlogerie brands most appreciated by enthusiasts. For fifty years, Pequignet has been developing collections that stand the test of time and whose models have become emblematic.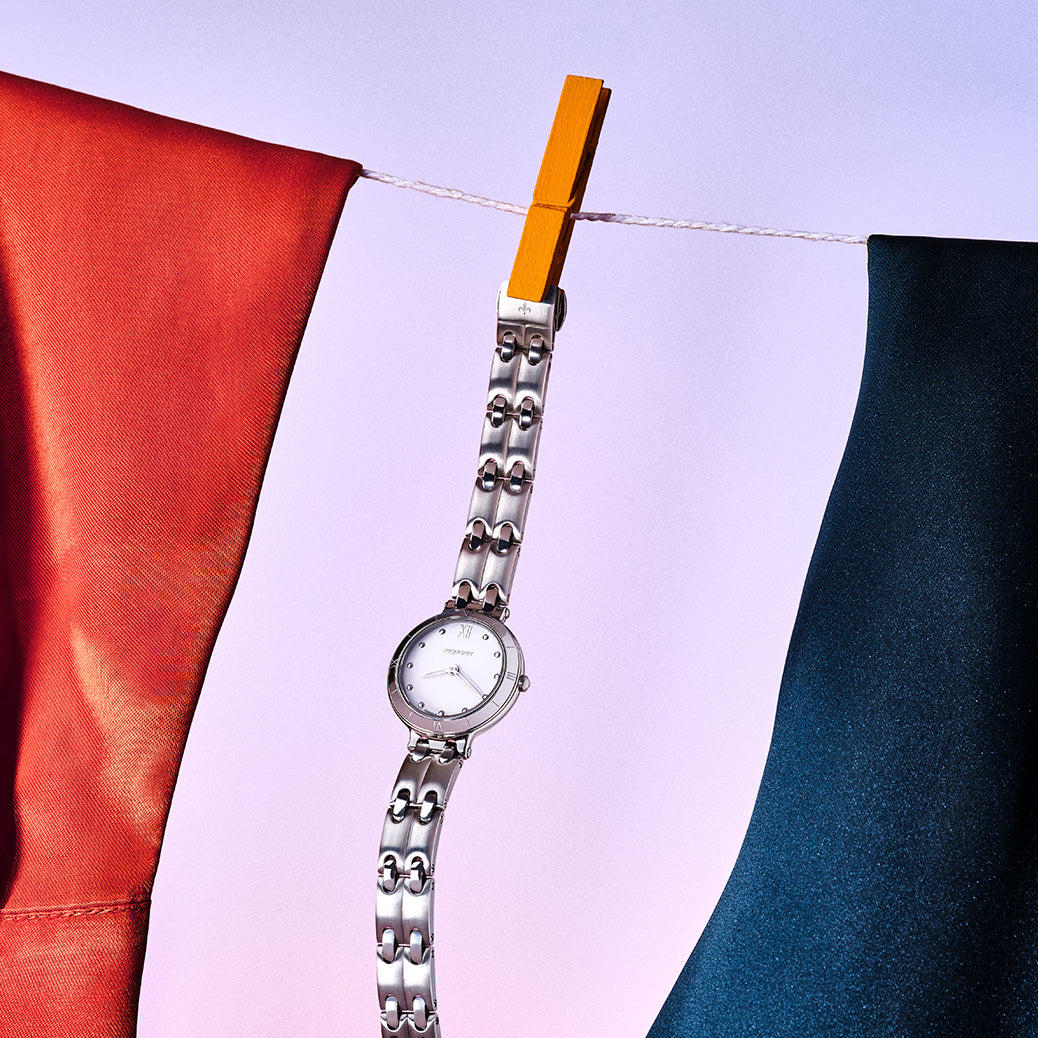 Moorea, a durable link
Designed in 1984 by Émile Péquignet to equip watches of the same name, first for women and then for men, the Moorea bracelet interweaves its rounded links in two or three rows. The combination of precious and radiant gold and powerful and timeless steel makes the Moorea bracelet an inseprable part of Pequignet's identity. Breaking away from the codes of traditional Haute Horlogerie when its was launched, it has since undergone changes but retains its initial characteristic : links connected by elegant metal grains.
Pequignet, a royal style
The Royale collection was originally developed to enhance the eponymous movement designed and assembled by the Manufacture Pequignet : The Calibre Royal®. Elegant and timeless, this collection includes several models and variations of timepieces that highlight the different characteristics and whatchmaking prowess of the movement that drives them. This collection is a tribute to a unique concept of time: free and independent, precise and characterful.
Equus, the spirit of horses
Directly inspired by Émile Péquignet's passion for horse-riding, the Equus Original was born in 1987. With its silver dial struck like a coin, the model proudly displays its motto: Hominis Nobilissima Victoria, which means "the noblest victory". Released in 2013, for Pequignet's 40th anniversary, the new version of the Equus will retain this equestrian heritage, the curved lugs of the bracelet, a reference to riding tackle.
The House of Pequignet is a Manufacture of Haute Horlogerie. Discover our iconic watches combining craftsmanship, know-how and style for timeless elegance.