French Movement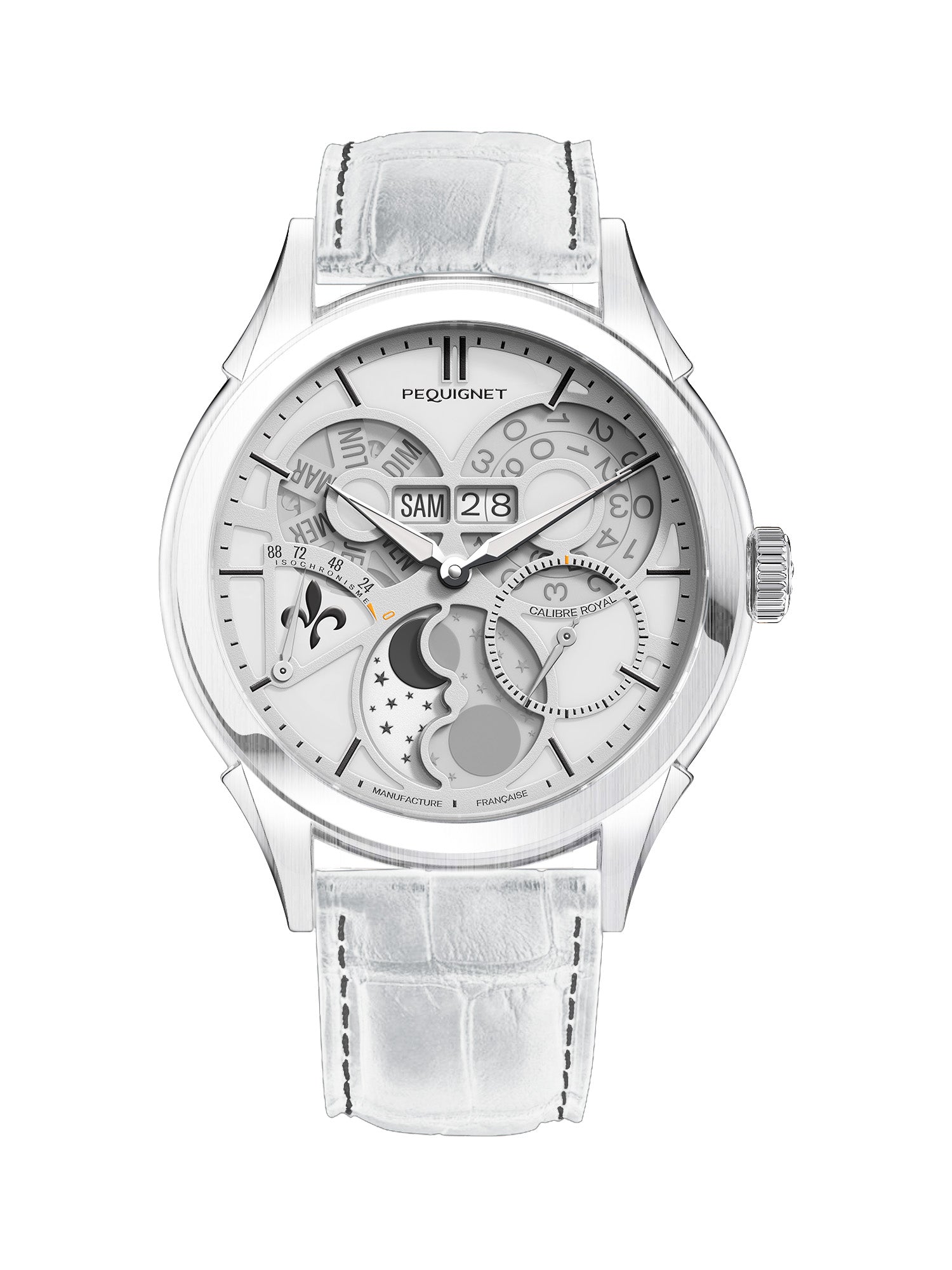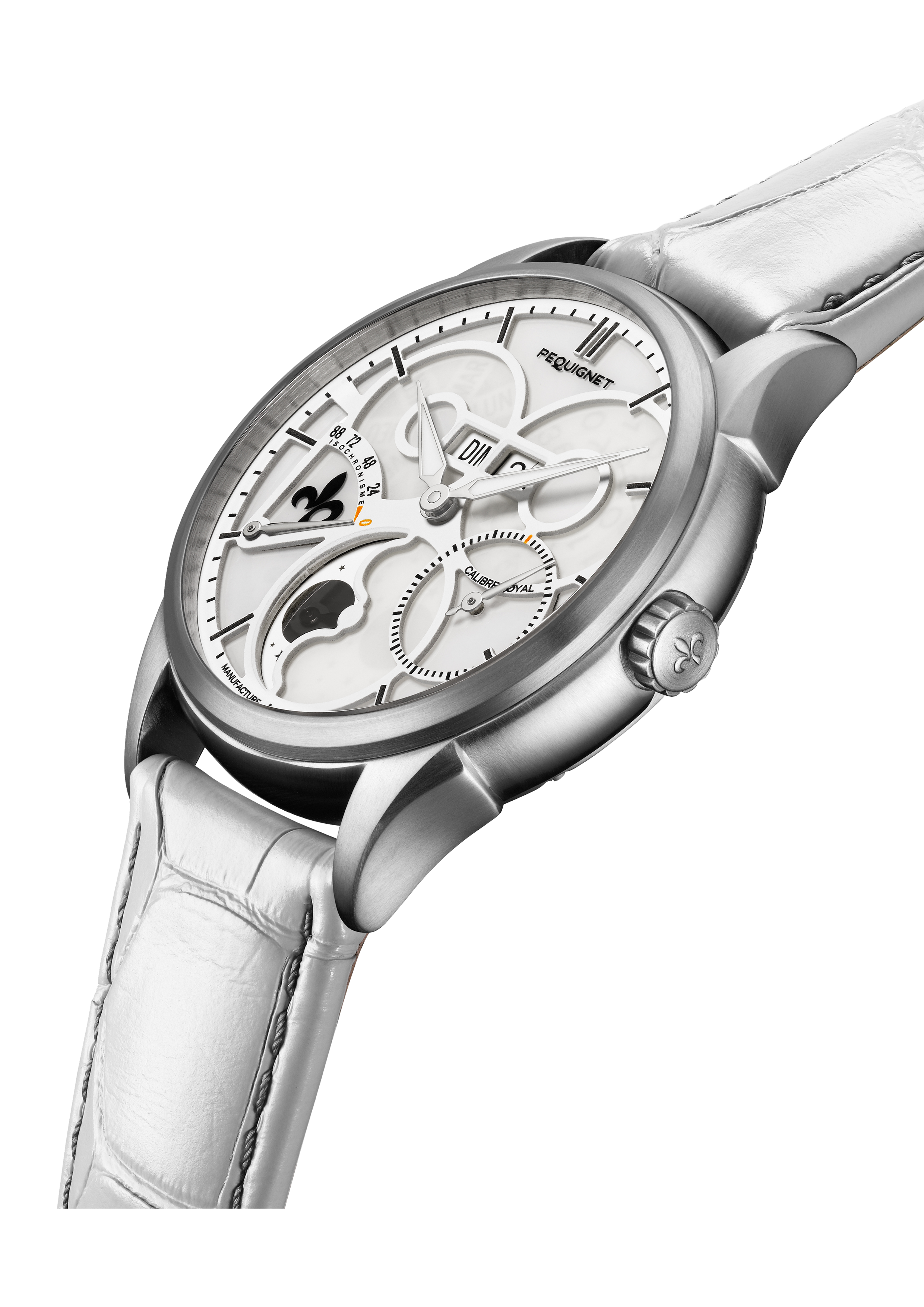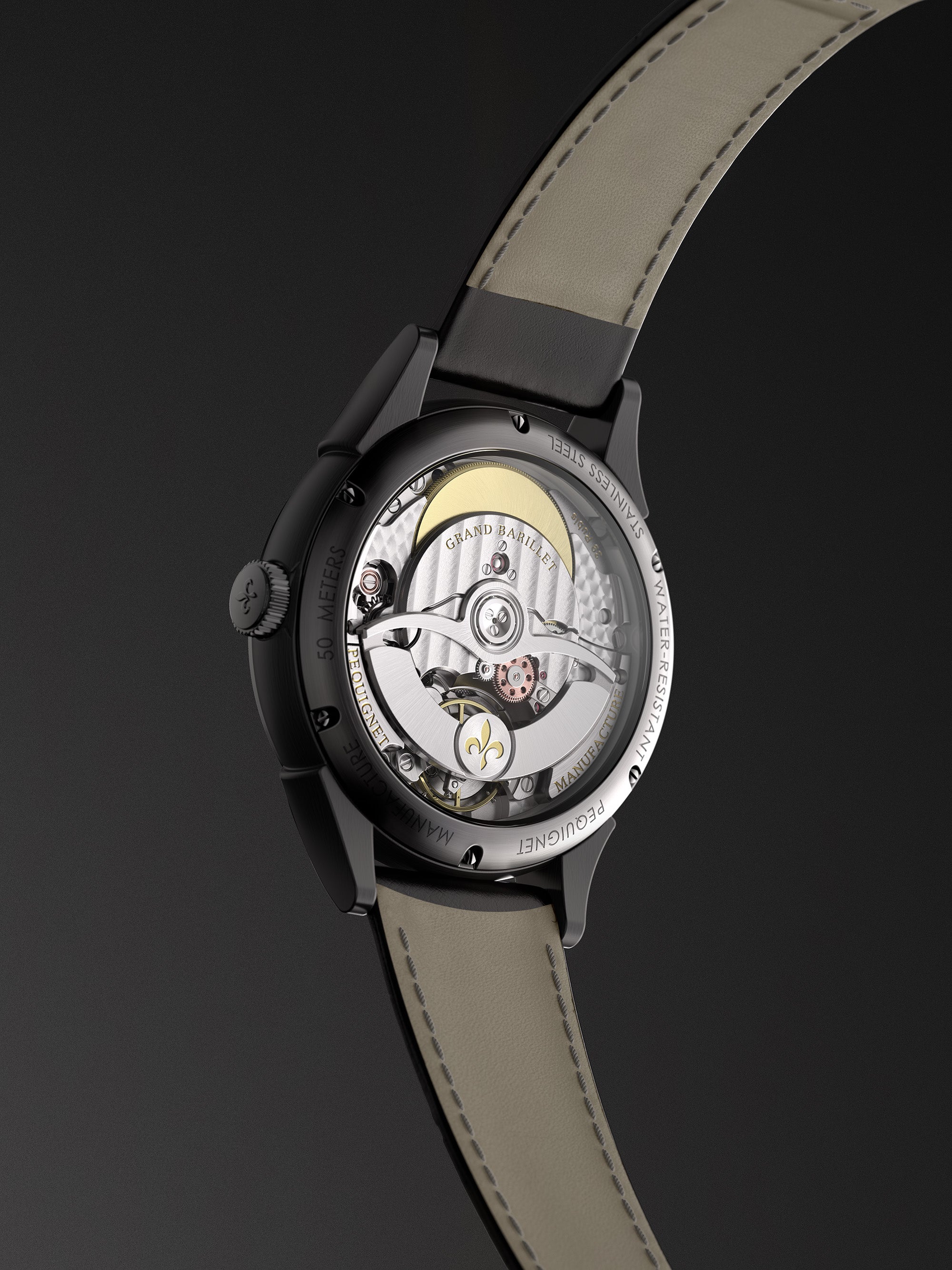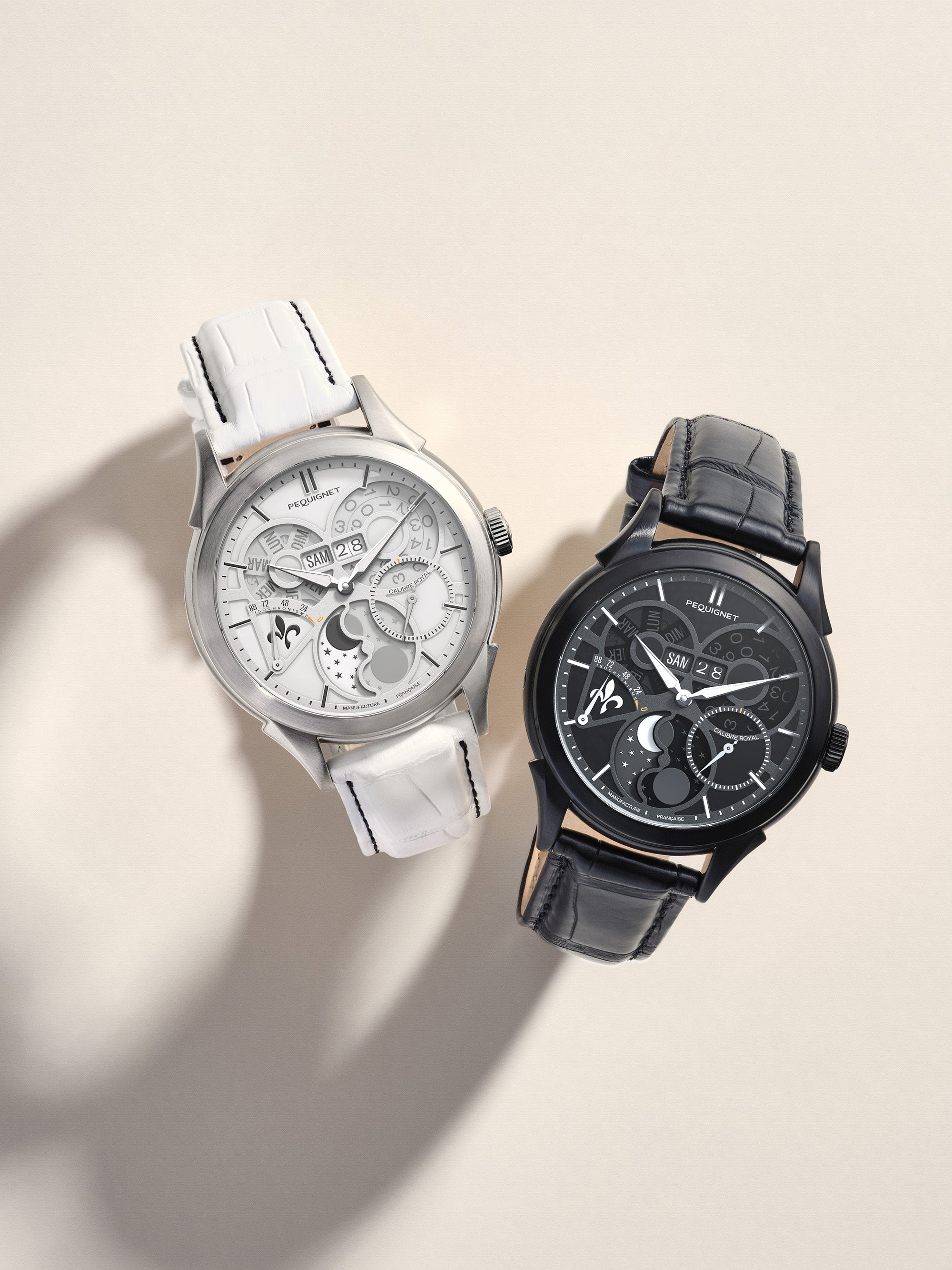 Royale Saphir Watch
Like the glow of sunrise, this sublime Royale Saphir Dawn White watch highlights the three counters of the legendary triple jump date of the Calibre... See more
Color:
White and black stitchings
Secure payment
Free delivery
and returns

Warranty up to 5 years

Made in France
Like the glow of sunrise, this sublime Royale Saphir Dawn White watch highlights the three counters of the legendary triple jump date of the Calibre Royal®: the first and only French-made mechanism to integrate its watchmaking complications on the same plate. The dial on this Royale Saphir plays with subtle contrasts and transparencies. It highlights the moon phase complication and the performance of its 88-hour power reserve. It transcends its double aperture as well as its spectacular instant jump large date and day display. With its rounded 42mm case, the Royale Saphir is a real watchmaking feat that fascinates both aesthetes and lovers of exceptional watchmaking.

The Royale Saphir Dawn White is one of the five models of the "Ombres et Lumières" Collection presented for the first time at Watches & Wonders 2023 in Geneva. It's inspired by the phenomena of shadows and lights caused by the sun. The Royale Saphir is thus reinvented with the Dawn White, Eclipse White, Shade Grey, Black Parhelion or Night Black models.
The Royale Collection is operated by the Calibre Royal®, conceived, prototyped, controlled and assembled in the Pequignet Haute Horlogerie laboratories in Morteau. Its design required no less than 279 business plans; it is made of 318 components, 316 of which were designed specifically by our company. With 8 international patents, Calibre Royal® is a real masterpiece of innovation... and 100% French!
Lovers of watch-making will be charmed by the transparent back to its case, which reveals the balance wheel and the entire movement. The oscillating weights are positioned to allow high visibility. The large balance wheel, the lever and the swivel escape wheel can be viewed without difficulty.
Case
Satin finish steel
Crown with embossed « Fleur-de-Lys » logo
Details of the dial
White tinted sapphire
Date and moon's discs visibility through the white tinted sapphire
Super Luminova index BGW9 (Blue)
Large date with double aperture
Hour and minutes' hands Super Luminova NL3 (blue)
Polish steel small second and power reserve's hands

Details of the movement
Calibre Royal®
Frequency of 21,600 Alt./h
39 jewels
Sunray and rhodium oscillating weight, 3N "Fleur-de-Lys"
Large balance with compensating screws
Case thickness (in mm)
12.3
Back of case
Held by 6 screws with sapphire opening on the movement
Moon phase details
White moonphase
Power reserve time
88 hours
Dimensions (case diameter in mm)
42
Case material
Satin finish steel
Type of dial
White tinted sapphire
For your peace of mind, Pequignet watches are guaranteed for 3 or 5 years from the date of purchase: 5 years for models equipped with a Pequignet movement (Royale collection, Attitude, Extrême 300, Concorde) and 3 years for other automatic, manual or quartz models.
If you encounter a problem with your watch during the warranty period, you may count on our customer service and on our expert watchmakers to resolve the problem at no cost to you. This warranty applies to all the watches and covers all manufacturing defects in normal conditions of use. This warranty is effective only if the watch returned is accompanied by the warranty certificate, duly dated, signed and bearing the stamp of the retailer authorised to represent Pequignet. Each watch arriving at the Manufacture shall be the subject of an examination undertaken by our master watchmaker, in order to certify its condition.
THE ROYALE COLLECTION
Created to enhance the Calibre Royal® from which it has inherited its name, the Royale is more than a watch, it is a signature. Magnifying the only Haute Horlogerie movement to be designed and assembled in France, these timepieces with multiple complications express the exceptional know-how of Manufacture Pequignet. The pieces of the Royale collection - Origine, Saphir, Titane, Grand Sport or Paris - are intended for connoisseurs and are worn to be admired.

Rise above time, never without a watch.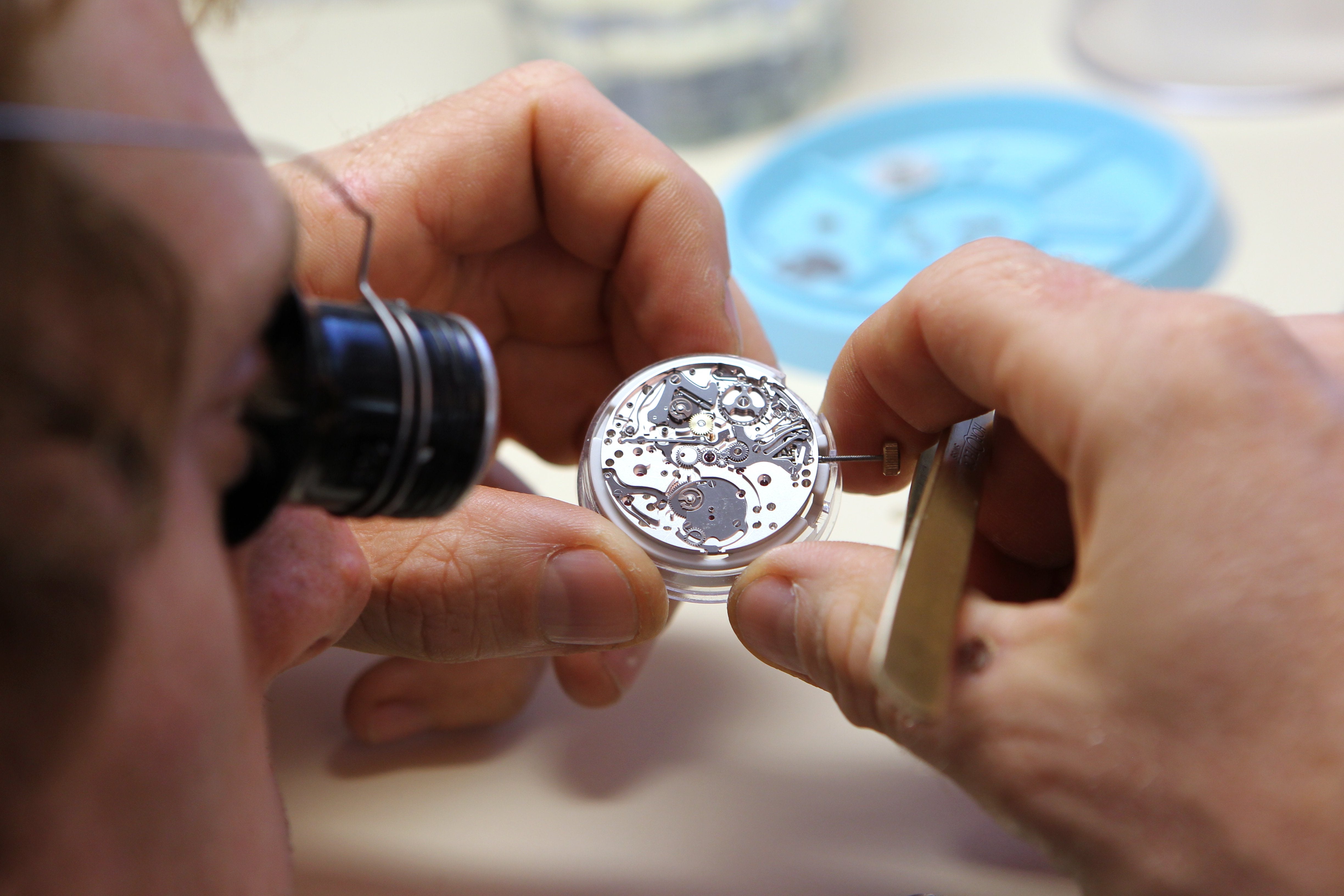 PEQUIGNET: THE ART OF TIME
A unique French Haute Horlogerie manufacturer, Pequignet has been designing and making watches for free-minded and independent spirits for 50 years.
It embodies a French vision of time, the one we dare to offer or the one we free ourselves from.
Wearing a Pequignet watch means asserting your freedom and proudly displaying the heritage and know-how of a Jura-based manufacturer that designs exceptional calibres.
Pequignet has its own special way of offering access to uninhibited Haute Horlogerie.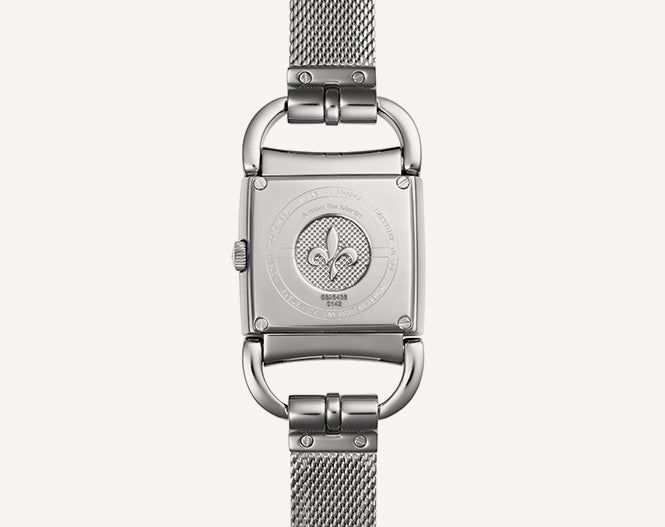 Typographie Arial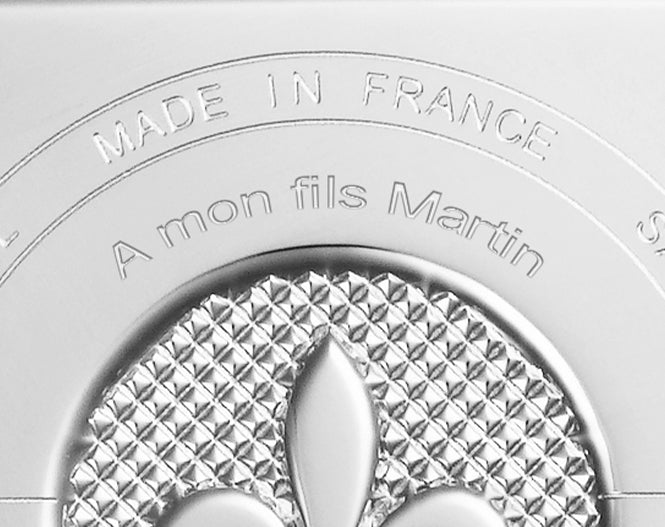 Typographie Arial (zoom)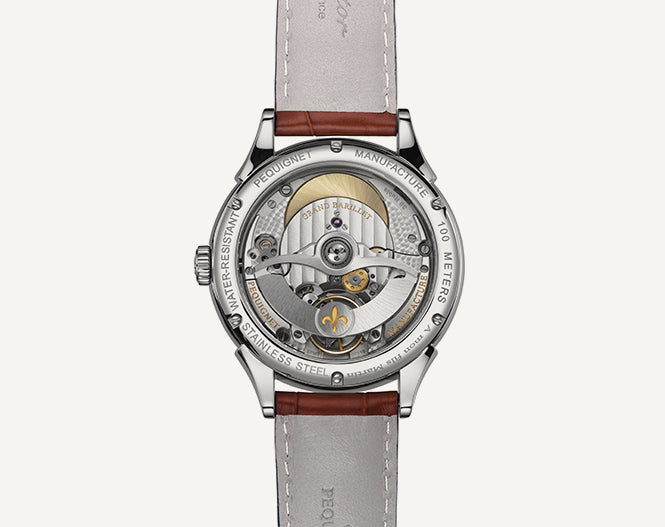 Typographie Batang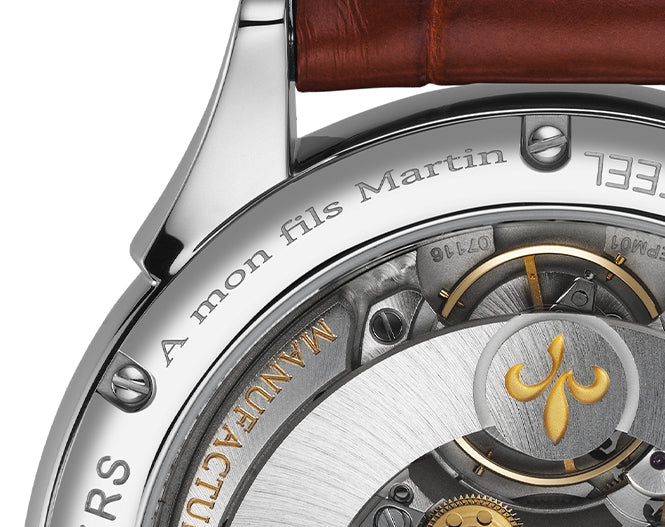 Typographie Batang (zoom)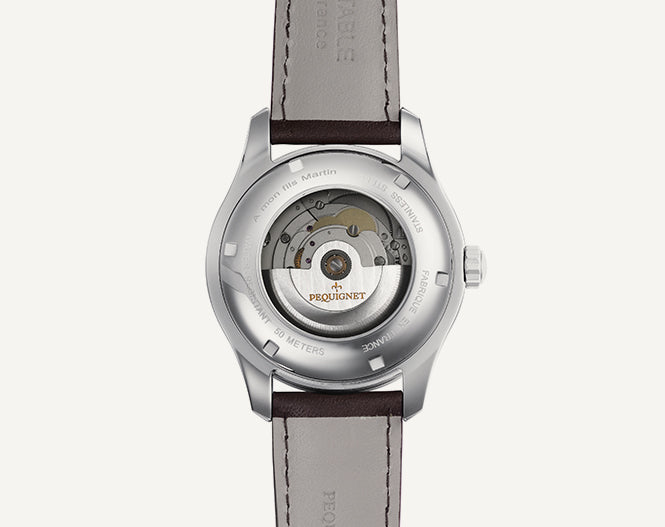 Typographie Cordia New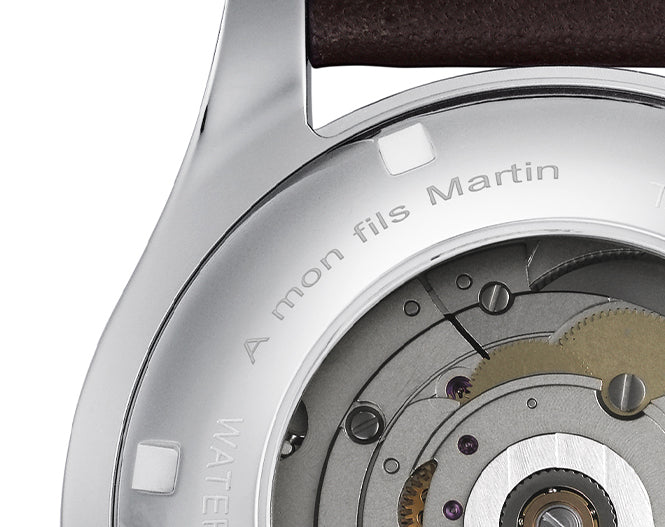 Typographie Cordia New (zoom)