Maintenance of your watch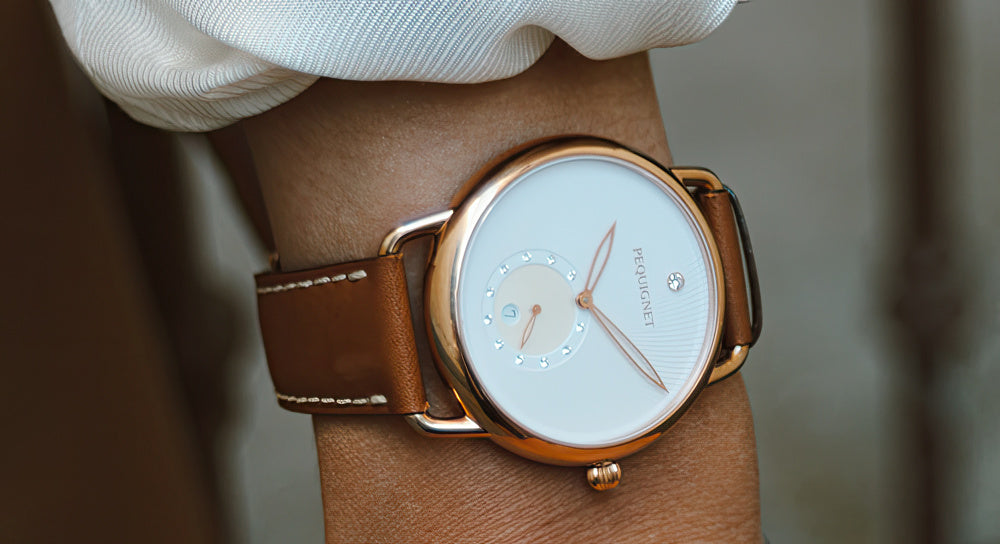 Water-tightness
Over time a watch may become less watertight. When worn, a watch is subjected every day to a variety of wear and tear, which may vary from wearer to wearer (more or less violent, knocks, sweat, sudden changes in temperature ; sea water, swimming pool water, etc.). These all have an effect of the premature ageing of the gaskets. This is why it is necessary to have your watch checked regularly for water-tightness by an Pequignet accredited retailer.

SOME ADVICE
- Always carefully screw or push the crown towards the case to prevent water entering the mechanism.
- Do not use the chronograph push buttons or the winder under water.
- After bathing in sea water or in a swimming pool, rinse your watch in lukewarm water and dry it using a soft cloth.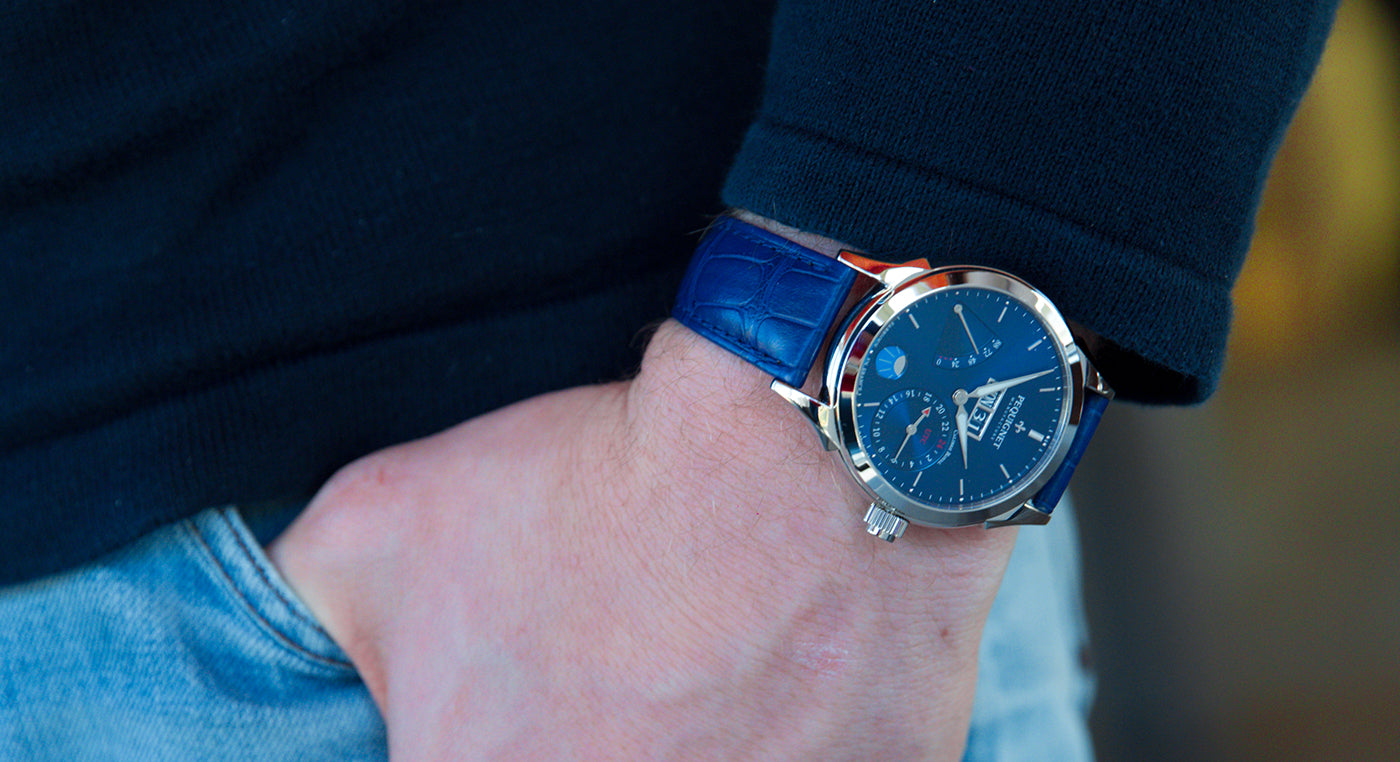 Magnetic fields
Our environment is subject to disturbances due to electromagnetic sources. These disturbances may have a direct effect on the functioning of your watch, whether it is automatic or has a quartz movement.

A quartz watch may be disturbed when it is in a strong magnetic field, but it regains its normal operation when it leaves that field. This disturbance therefore lasts as long as your watch is in the centre of the magnetic filed (e.g. loud speaker, computer, mobile telephone, etc.).

An automatic watch is also subject to powerful magnetic fields. In certain cases, the disturbance may magnetise some of the stainless steel parts in the movement, such as the ball bearing in the oscillating weight in the automatic system and more particularly, the balance spring. The spirals of the balance spring have a tendency to stick to each other and the watch may become markedly fast or slow or even stop.
Power reserve for automatic watches
Regular wearing of your timepiece maintains the power reserve. When the watch has not been worn and it stops, we recommend that you rewind it manually by turning the crown clockwise some twenty times in order to guarantee optimum operation of the watch, because you should be aware that shaking the watch is not enough to wind it sufficiently to restore its operation and its good time-keeping. This risks making the watch run considerably slow and it will quickly stop.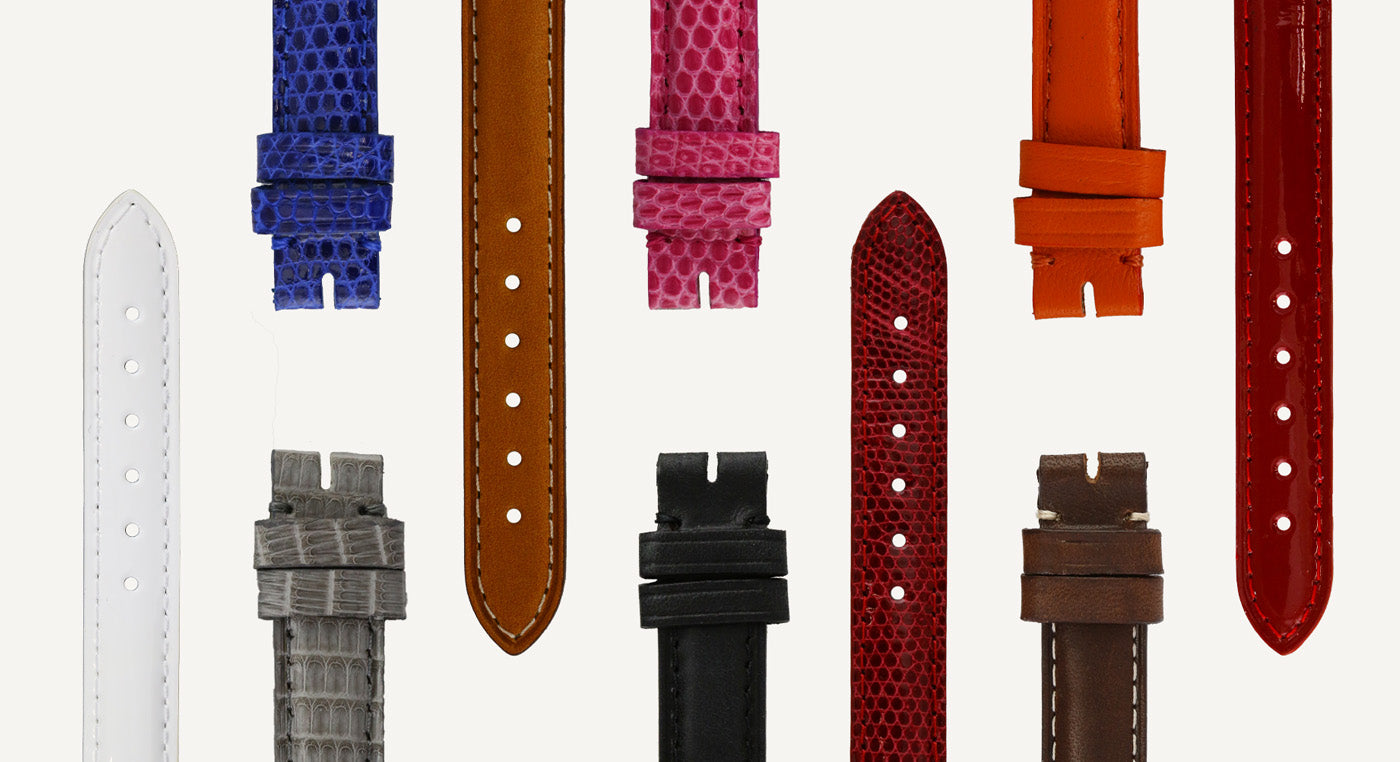 Daily use of leather straps and other leather-work.
Avoid all contact with water or any other liquid. Avoid all direct contact with cosmetic products, perfumes, make-up, detergents, solvents or other special commercial leather cleaning agents (including for rubber straps). Avoid all exposure to strong light, sunshine or other risks of discolouration.