In 2023, Pequignet will celebrate its 50th anniversary. Five decades during which the manufacture has distinguished itself by its own know-how and vision of watchmaking and jewellery. Originally, Emile Péquignet became known for the original design of his watches, designed to meet a growing need of women for jewelry watches. In 2011, the PEQUIGNET Manfacture took up the challenge of designing and assembling its own watch movements in France. It then became the only French Haute Horlogerie Manufacture to make exceptional watches that embody both historicalexpertise and remarkable design.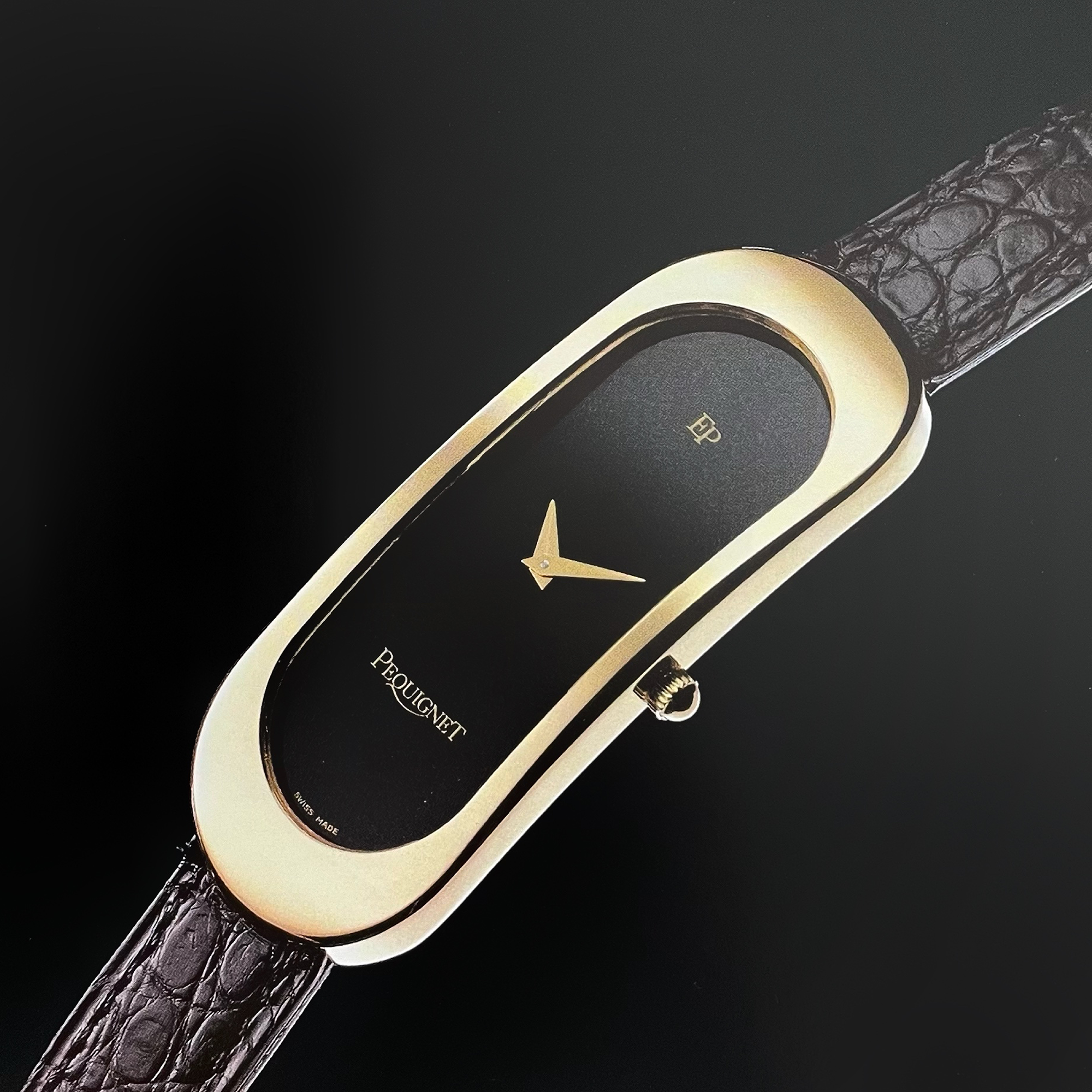 ÉMILE, THE VISIONARY
Émile Péquignet is an authentic child of Franche-Comté. This self-taught man founded the Pequignet watchmaking company in 1973 in Morteau. Passionate about watchmaking, Émile Péquignet has an innate talent for style. He anticipates trends and thus always stays one step ahead. He instilled these qualities into the Maison Émile Péquignet, which quickly found success. Located in the heart of the watchmaking Jura, the Maison has a design office and workshops that are still in operation. autonomous and independent, Émile Péquignet can give free rein to his audacity. The spirit of freedom, driven by its founder, will never leave Maison Pequignet and will inspire all its successors. Émile Péquignet imagines watches that broke with the codes of the time. He frees himself from fashions. He asserts a strong style.  As a fan of "less is more", he imposes watches with original and avant-garde designs. Stylish, its models are pleasant to wear. Their secret? Extremely slim cases and highly flexible metal bracelets.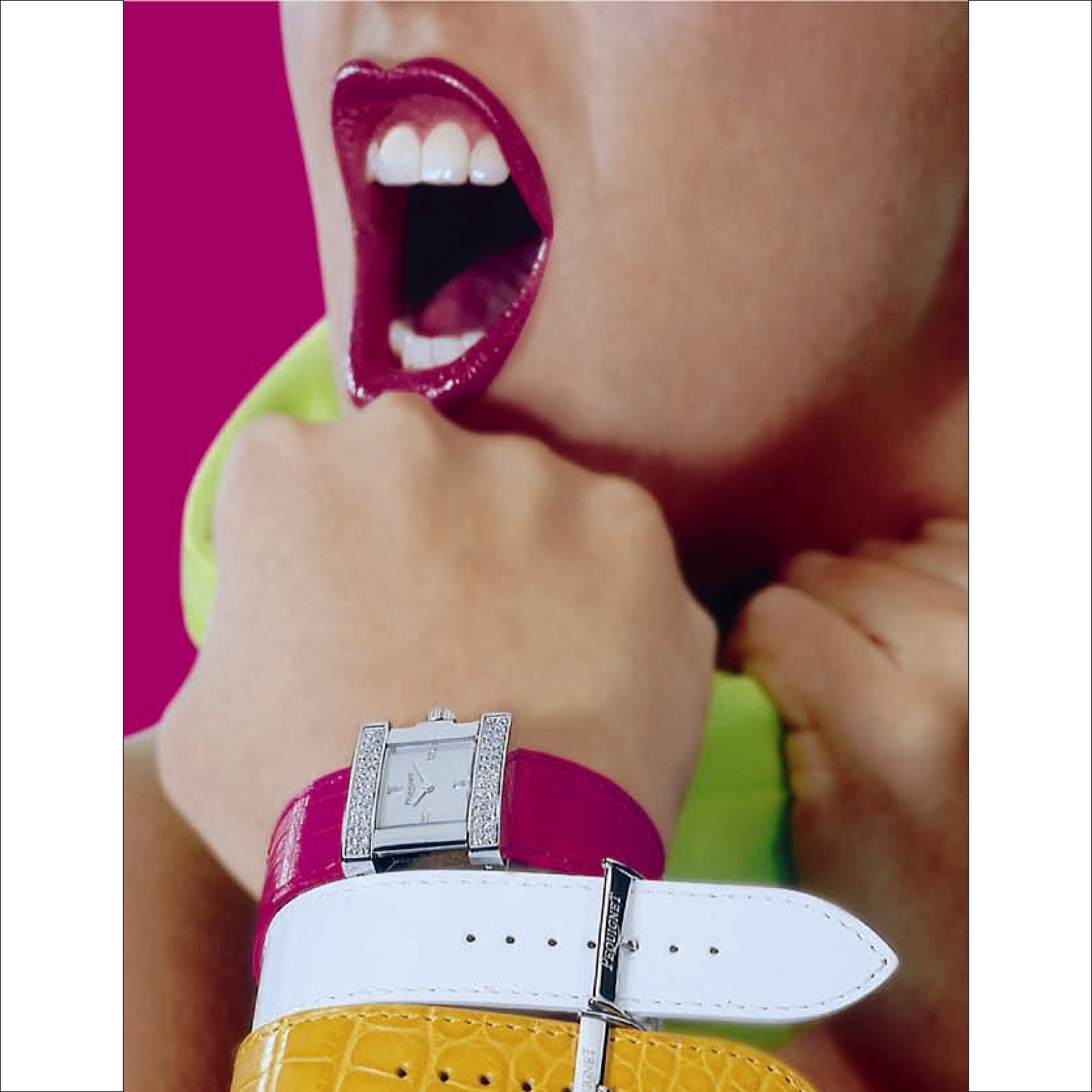 AND PEQUIGNET… CREATED THE WOMAN
In a very masculine watchmaking world, Émile Péquignet was interested from the outset in women, who remain a major source of inspiration for this Jura watchmaker. At that time, watchmaking companies were often content to offer ladies men's watches of reduced dimensions. Émile Péquignet was among the first to create models specifically developed for women. He imagines refined jewellery watches that gracefully adorned women's wrists. The world of women's watches is evolving under his influence. It imposes strong innovations such as the interchangeable bracelet of the Sorella range, which offered new and surprising variations each season. He also designed lacquered links for the Massaï line. The Moorea bracelet, for its part, provides an incomparable level of comfort for a metal bracelet, the result of a bold and elegant design. He also created the first women's chronograph, a marvel of precision and daring. The watch was no longer just there to tell the time, but became an accessory intended to enhance a style, sublimate a personality.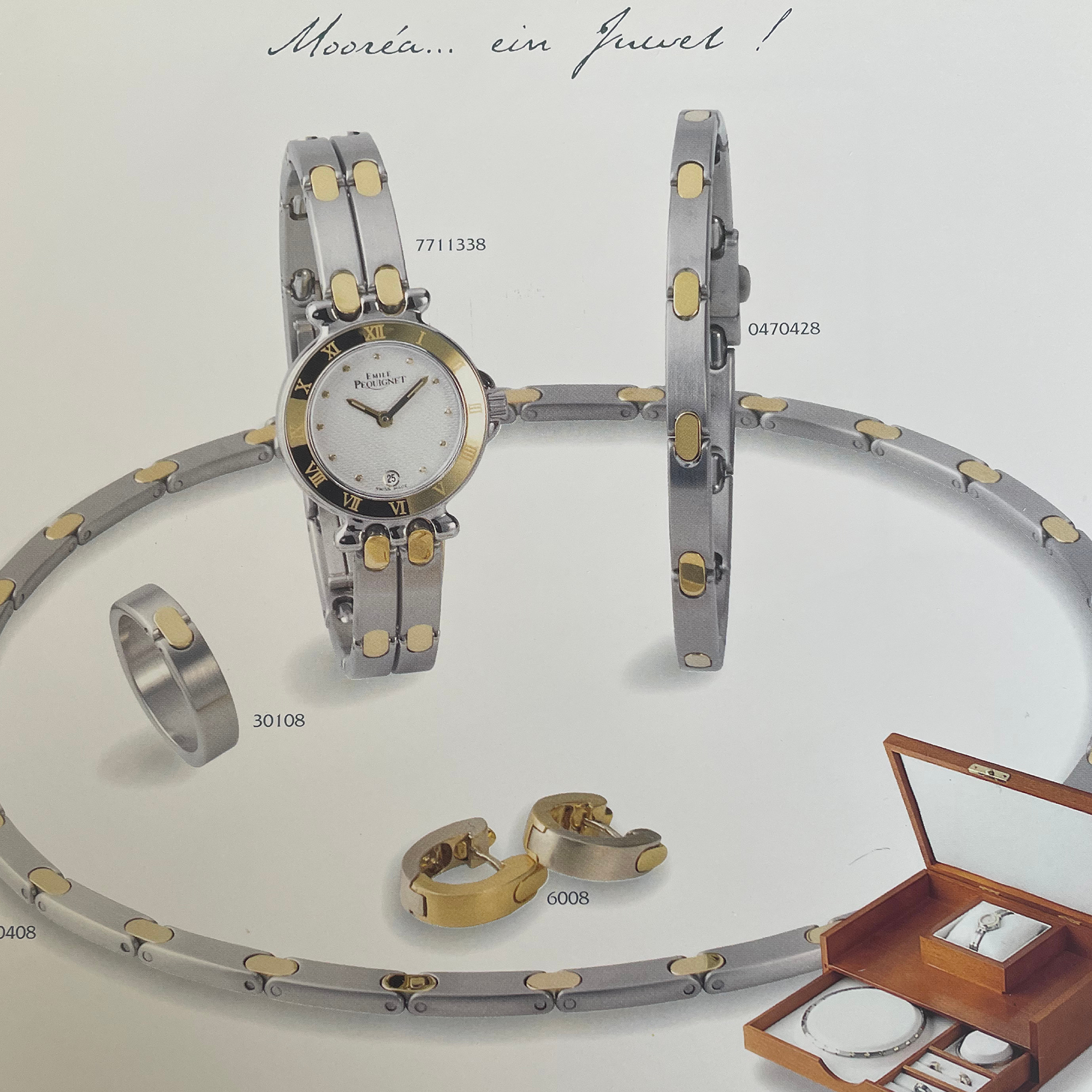 FROM WATCHES TO JEWELRY
In addition to its watches, the Maison offers a whole collection of jewellery and accessories for women and men. It includes: necklaces, bracelets, earrings, tie clips, cufflinks... This activity constitutes a new chapter in the Pequignet adventure. For these parts, Pequignet develops original technologies with its partners. The Maison is developing diamond setting on gold or steel. It also invented an "inlaid" lacquer technique on its Boréale line. Pequignet also creates refined "companion objects" : pocket clocks, pens, scarves, wallets. Today, the Manufacture wishes to reconnect with this rich jewellery-making past.
ADVERTISING CULTURE
As an expert in communication, Émile Péquignet has always sought to enhance the image of his watchmaking company and make it shine. This fine strategist endowed with boundless energy, demonstrates ever-renewed resources to develop the notoriety of his young Maison. It places communication at the center of its development strategy. He dared to create very creative and daring ads for the time. He is present in the press and on television.Its watches are worn by many celebrities who support its fame. He draws inspiration from his passions, horse riding, golf or sailing, to design his watches. He was one of the first to develop these universes in advertising and to sponsor major sporting events: competitions, tournaments and other galas, particularly in the world of horses.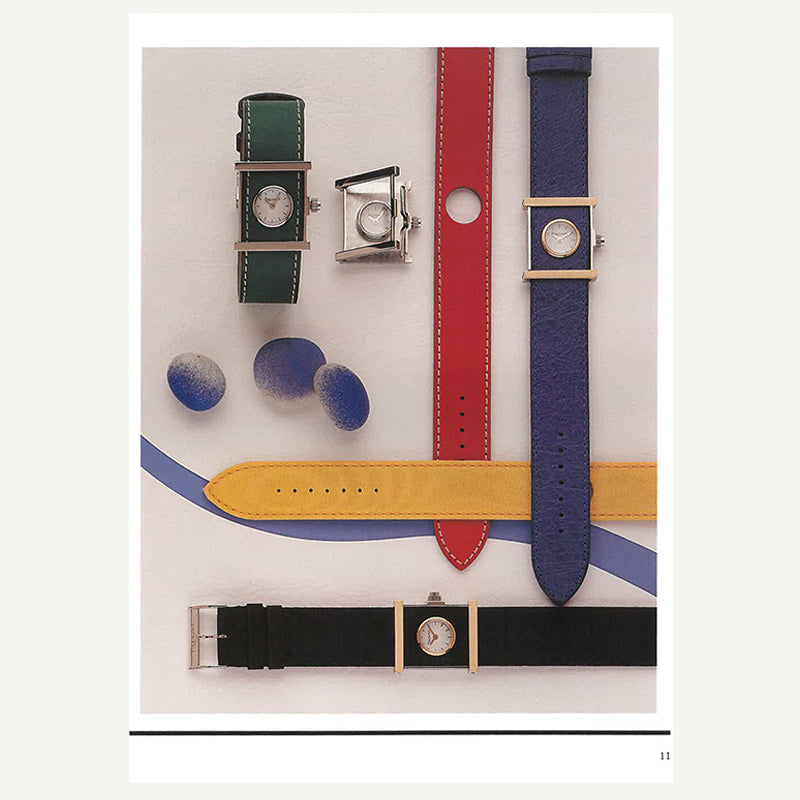 PEQUIGNET, ARTIST ENGINEER PASSIONATE ABOUT INNOVATION
Bold in style from the start, Pequignet's audacity was then enriched with technical innovation. The desire to offer models that reinvent codes has always driven the Pequignet teams. From the outset, the Maison has stood out with a unique offering of bracelets, that are ever more creative and unique. The watch is no longer just functional, it becomes a fashion accessory. Then arises the need to change them easily. The Cameleone, Sorella, Lady and Attelage interchangeable strap watches meet this desire.
Since the end of the 2000s, the watchmaker's engineers have designed exceptional movements and watches which are assembled and adjusted by expert watchmakers. In ten years, three watch movements were created within the Manufacture which required numerous patent filings, including nine for the Calibre Royal® and two for the Calibre Initial®.In 2023, Pequignet will use the most innovative digital technologies to provide its watches with an unfalsifiable hallmark to ensure authentication and traceability. This hallmark, combined with a physical and virtual certificate of authenticity as well as a web application, allows certification and monitoring of Pequignet watches throughout their life. The history of Pequignet will continue to rhyme with innovation for a long time to come.
FREE THE WATCH FROM ITS FUNCTION, WITH STYLE
Pequignet has always offered elegant watches with a timeless design. Émile Péquignet is sailing against the tide of watchmaking trends. When the sector is passionate about movements, he insists, for its part, on design. He positions himself as a "stylist watchmaker". As an esthete, he listens and follows his creative intuitions. It defines a Pequignet style which quickly asserts itself and firmly establishes itself. Pequignet creations are regularly rewarded. In particular, they pick up five Aiguilles d'Or, the holy grail of luxury watchmaking awards.
Pequignet watches measure time and free themselves from its constraints. They have always and forever embodied French elegance.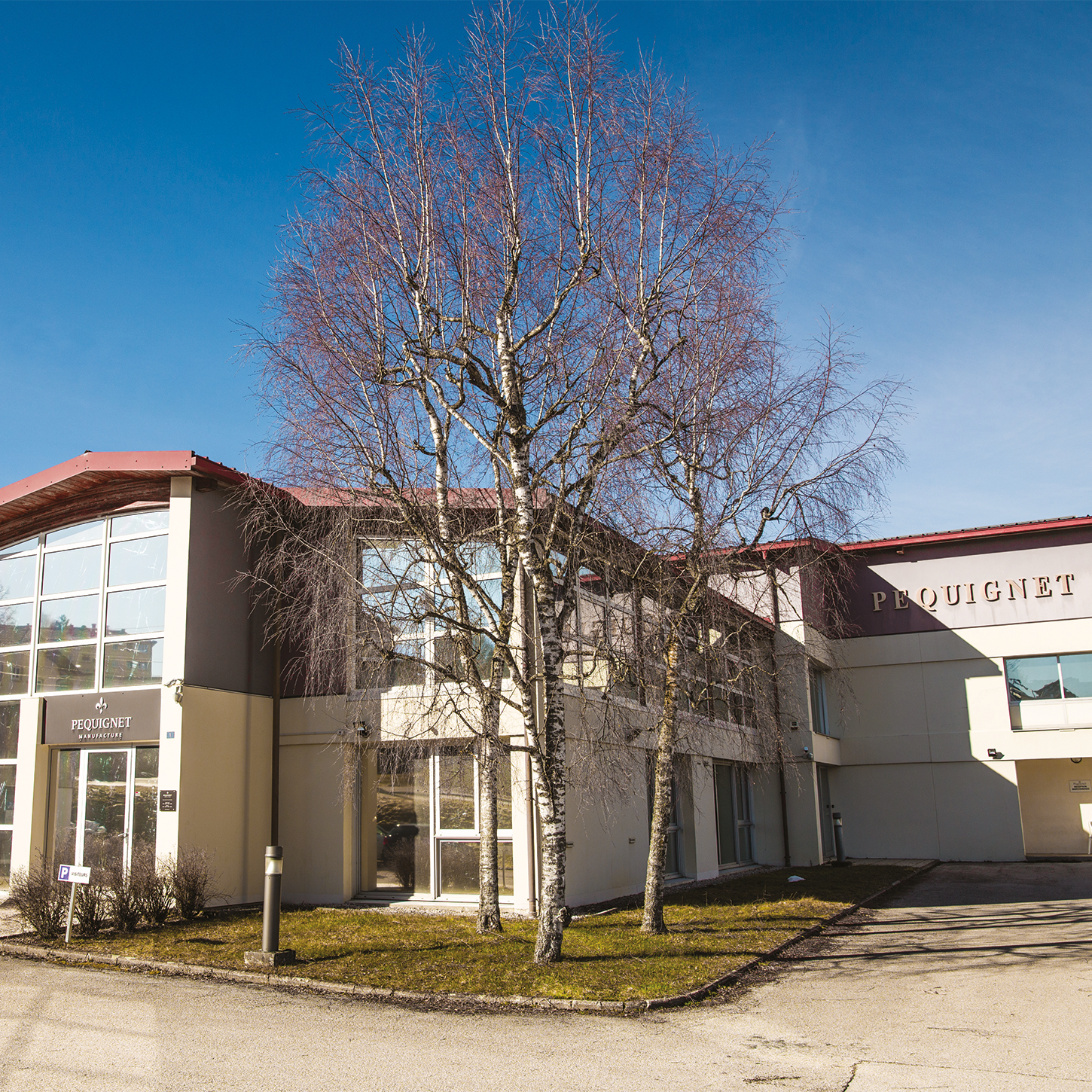 THE ONLY FRENCH MANUFACTURE
In 2004, Didier Leibundgut took over as head of the Maison. He initiated the ambitious project of building a "French-style" manufacture. In 2008, Pequignet inaugurated its in-house fine watchmaking laboratory. Its teams are entirely dedicated to fulfilling the manager's dream: the creation of an in-house Calibre. Three years of development later, Pequignet presented in 2011 the first high-precision movement made in France. This much-awaited movement is called Calibre Royal®. It is entirely designed, developed, controlled and assembled in-house. The Pequignet Manufacture conquers its mechanical letters of nobility. In homage to the rich French watchmaking past, Pequignet takes the royal lily as its emblem. The Calibre Royal® is a watchmaking feat, a technological challenge. Its signature feature? Its instantaneous date display. A masterpiece of compactness, reliability and elegance, it is a vibrant tribute to the history of watchmaking. The year 2021 marks a new highlight for the Manufacture which unveils the Calibre Initial®, its third Manufacture movement. Smaller and more refined than the Calibre Royal®, it reflects Pequignet's capacity for innovation. Pequignet, certified as « Entreprise du Patrimoine Vivant « (a French label to support French know-how) since 2014, designs and manufactures its watches in its historic workshops located in Morteau, in the heart of the French Jura.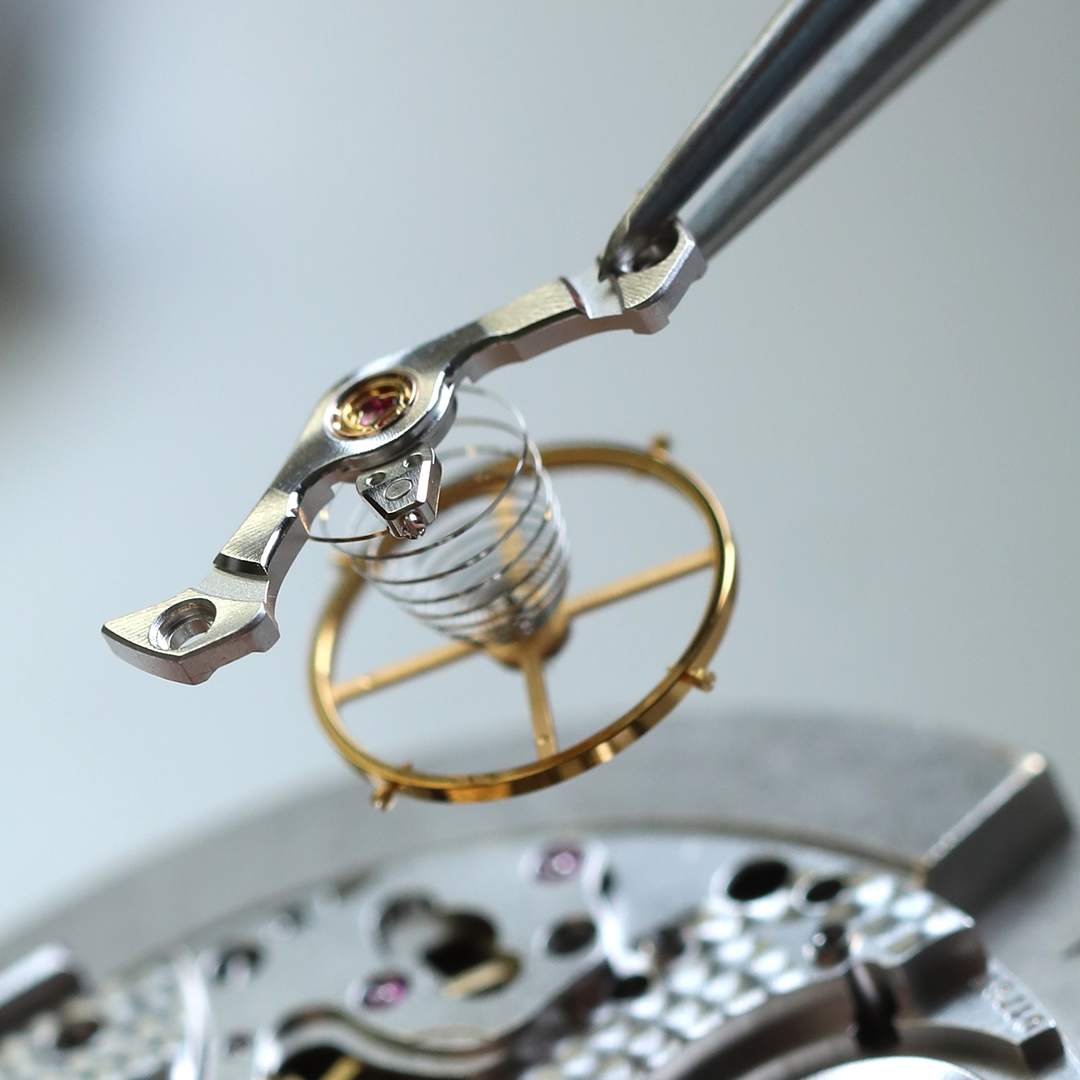 ENOWE EXCELLENCE
At the end of 2021, Pequignet joined Enowe Excellence, a structure founded by Hugues Souparis, alongside his family and ethical investment fund. A former industrialist and successful Tech entrepreneur, he wishes to support other entrepreneurs sharing the same ambitions and the same values, in a project to promote French know-how of excellence. By joining Enowe Excellence, Pequignet benefits from an industrial, committed, stable and sustainable shareholder base. It can now rely on operational teams to sustain, structure and accelerate its growth in France and internationally. Pequignet today has the means to achieve his ambitions.
THE CONCORDE WATCH CELEBRATES 50 YEARS OF FRENCH WATCHMAKING EXCELLENCE
On the occasion of its 50th anniversary, Pequignet draws on its rich history to present the Concorde watch, an anniversary model, an alliance of aesthetics and technique. As a link between proven know-how and assertive design, Concorde reinterprets with modernity all the strong codes of Maison Pequignet: steel, link and of course the Manufacture Calibre.
Concorde is adorned with a new box shape, a subtle fusion of square and circle. It is available in two sizes and six dial colors. This case joins harmoniously to the integrated steel bracelet, via triangular attachments.The whole gives substance to a watch with graphic shapes.
Concorde is powered by the latest movement from the Manufacture, the Calibre Initial®. Its winding system using a bidirectional oscillating weight provides a 65-hour power reserve and has a patented semi-instantaneous date window.
Pequignet has developed a new signature link exclusively for its bracelet. Its "spear point" links pay homage to the Obelisk of Place de la Concorde.
The House of Pequignet is a Manufacture of Haute Horlogerie. Discover our iconic watches combining craftsmanship, know-how and style for timeless elegance.