Pequignet watches
Understated or idiosyncratic, inconspicuous or coloured, classic or sporting, but always refined, Pequignet watches adorn both men's and ladies' wrists, to give unique style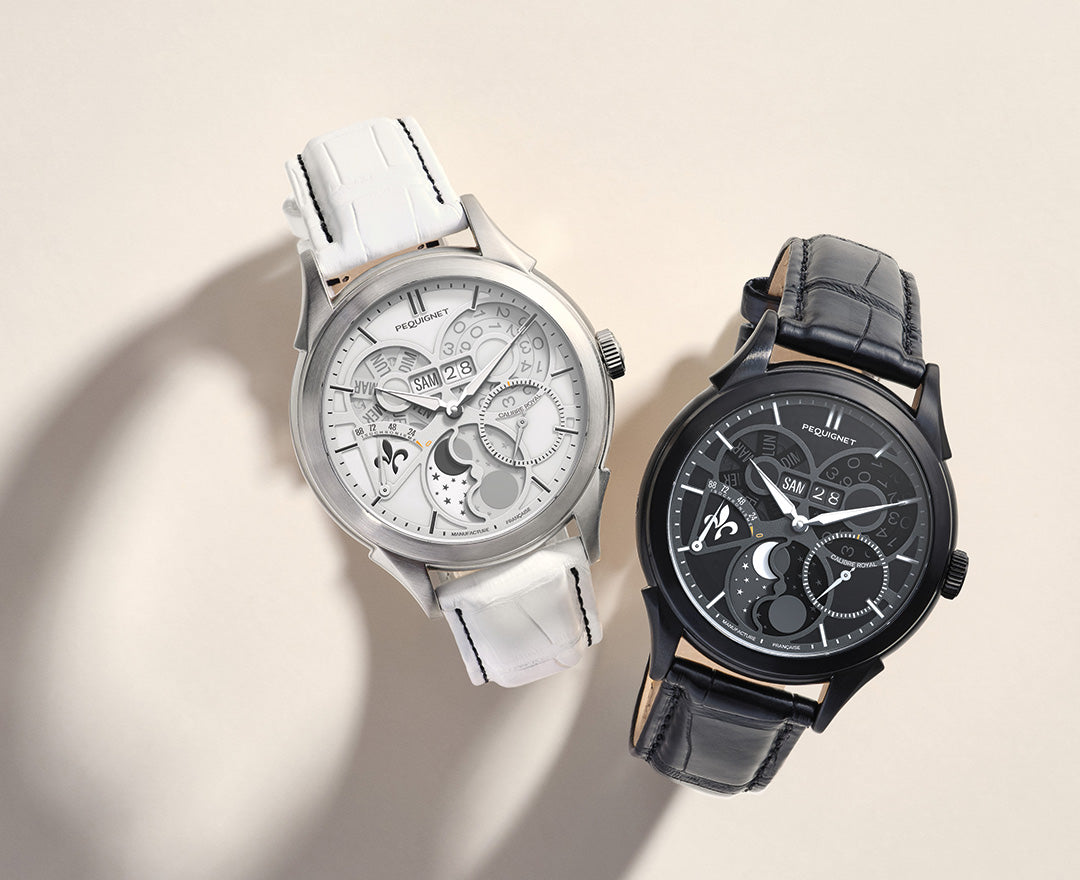 NOVELTIES
More than a watch, Royale Saphir stands as PEQUIGNET's Haute Horlogerie signature. This family, created in 2019, returns with a new collection "Ombres et Lumières". Designed and manufactured to enhance Pequignet's haute horlogerie movement, Royale Saphir is adorned with a sapphire dial that is transparent, semi-transparent or opaque. It highlights the three counters of the legendary triple jump date on the Calibre Royal®.
For this first series of five watches, PEQUIGNET has chosen to play with the purity of white, the shades of grey and the timeless chic of black. It's inspired by the phenomena of shadows and lights caused by the sun. Royale Saphir thus reinvents itself between the bright white of the dawn, the veiled light of the eclipse, the grey of the shadows, the subtly colored light of a parelia black or the deep black of night.
House of Pequignet movements
Based in Morteau, Pequignet symbolises excellence and watch making expertise. Guided by the harmony of silence and a love for technique, our ingeneers design and create movements and exceptional watches, that are assembling and making reliable by our watchmakers. Since 2011 three watch movements have been created at the Manufacture Pequignet, one of the only makers of French Haute Horlogerie.