With its experience, Pequignet produces exclusive limited edition watches combining elegance, precision and French watchmaking know-how. These special series represent the excellence of the Pequignet Manufacture.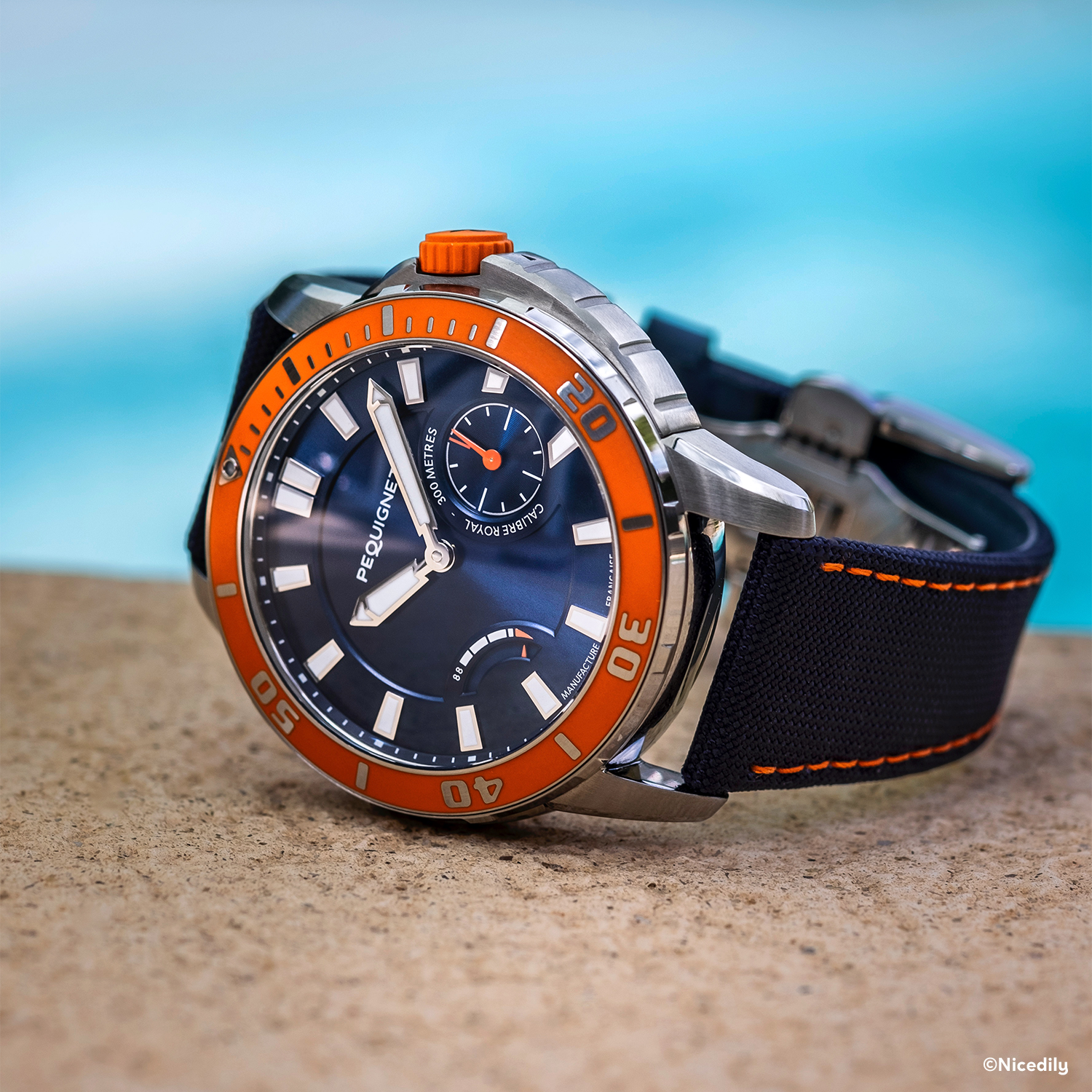 Pequignet x Clouzeau : " L'Extrême 300 by Stef"
Beginning of 2023, Stéphane Clouzeau, owner of the jewelry store bearing his name and great fan of Pequignet, wanted to create an anniversary watch to celebrate his 30 years of experience in the profession. He then decided to collaborate with the Manufacture to design a limited edition watch named "L'Extrême by Stef".
The Extrême 300 watch by Stef' is personalised with an intense sunray blue dial and a blue cordura strap with orange stitching. This special edition is limited to 30 pieces and is exclusively sold at Bijouterie Clouzeau located in Phitiviers (France).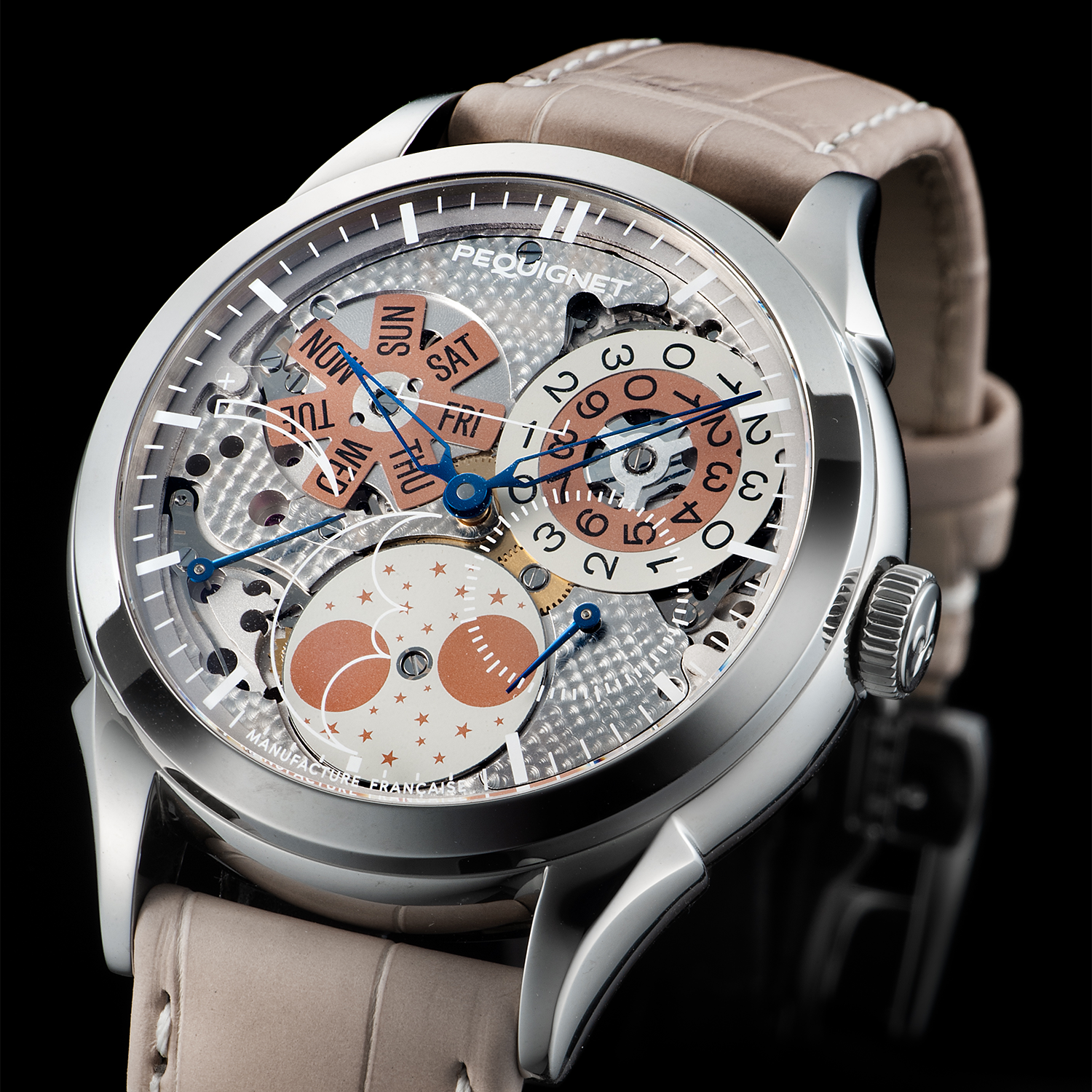 Pequignet edition Japan
In 2023, Pequignet collaborates with Mitsukoshi in Japan and launches a special limited edition for the 350th anniversary of this famous department store based in Tokyo.
All in transparency, this exclusive edition of the Royal Saphire watch frees itself from its usual dial and reveals the ingenious mechanism of the Calibre Royal® whose upper side of the plate has been entirely circular-grained for this limited edition.
The reading of the time, date and moon phase is easier thanks to indicators directly applied under the glass. This exclusive limited edition is composed of 20 watches in steel and also rose gold.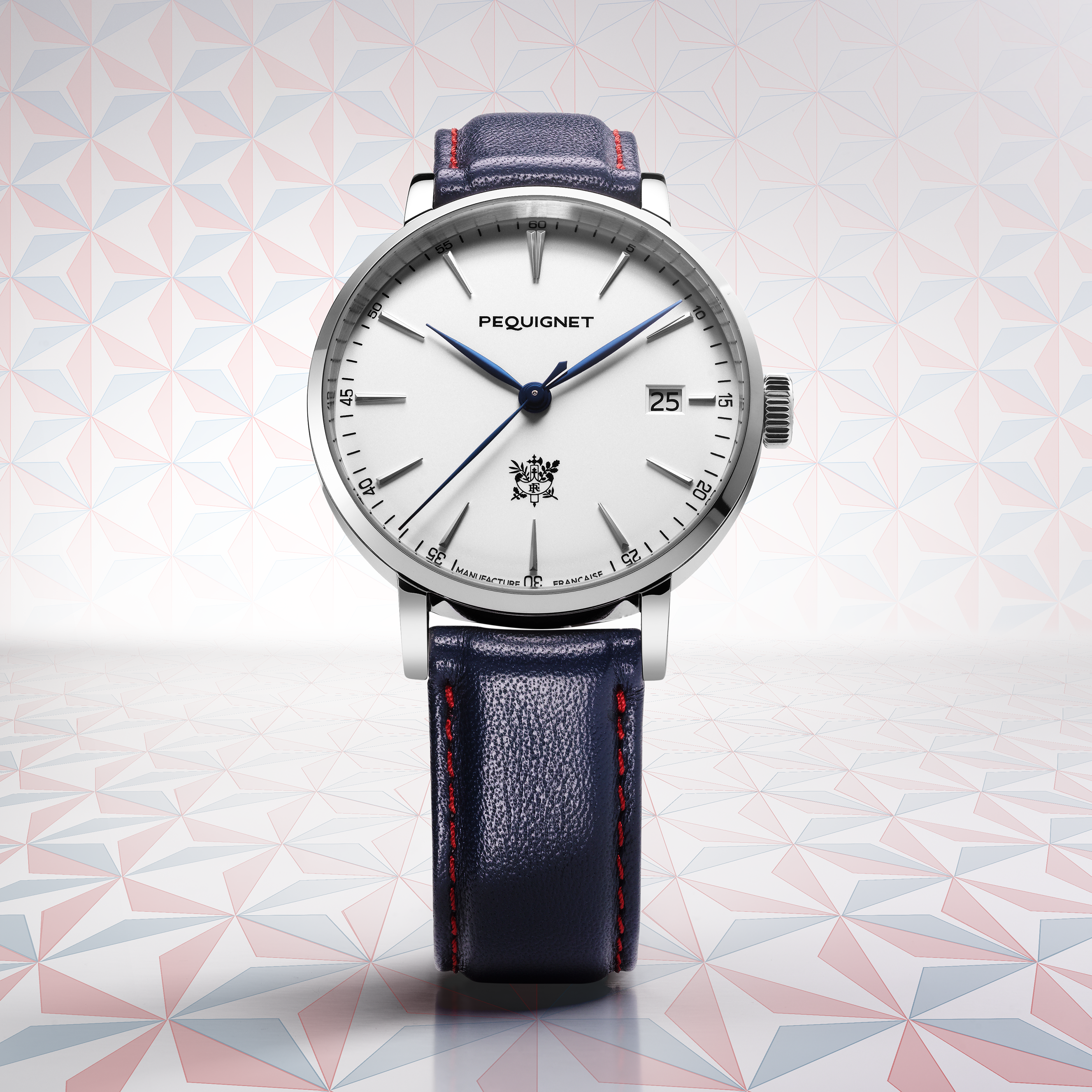 Pequignet x l'Élysée: a truly French watch
The first encounter between Pequignet Manufacture and the Presidency of the French Republic took place at the 2021 "Grande Exposition du Fabriqué en France" organised by L'Élysée. On this occasion, the President of the Republic discovered the gold Attitude edition, exhibited in a limited edition of 100 pieces. From this meeting stems the desire for collaboration.
In 2023, Pequignet will launch the special "Attitude Elysée" series in association with the Élysée boutique. This exceptional model, part of the Attitude collection, is marketed in a limited edition of 300 pieces, under the "Élysée - Présidence de la République " label. 
The Attitude Élysée model will serve as a ceremonial gift. The Presidency of the Republic may offer it to foreign heads of state or distinguished guests. This watch would then assert itself as the international standard of PEQUIGNET.
The House of Pequignet is a Manufacture of Haute Horlogerie. Discover our iconic watches combining craftsmanship, know-how and style for timeless elegance.