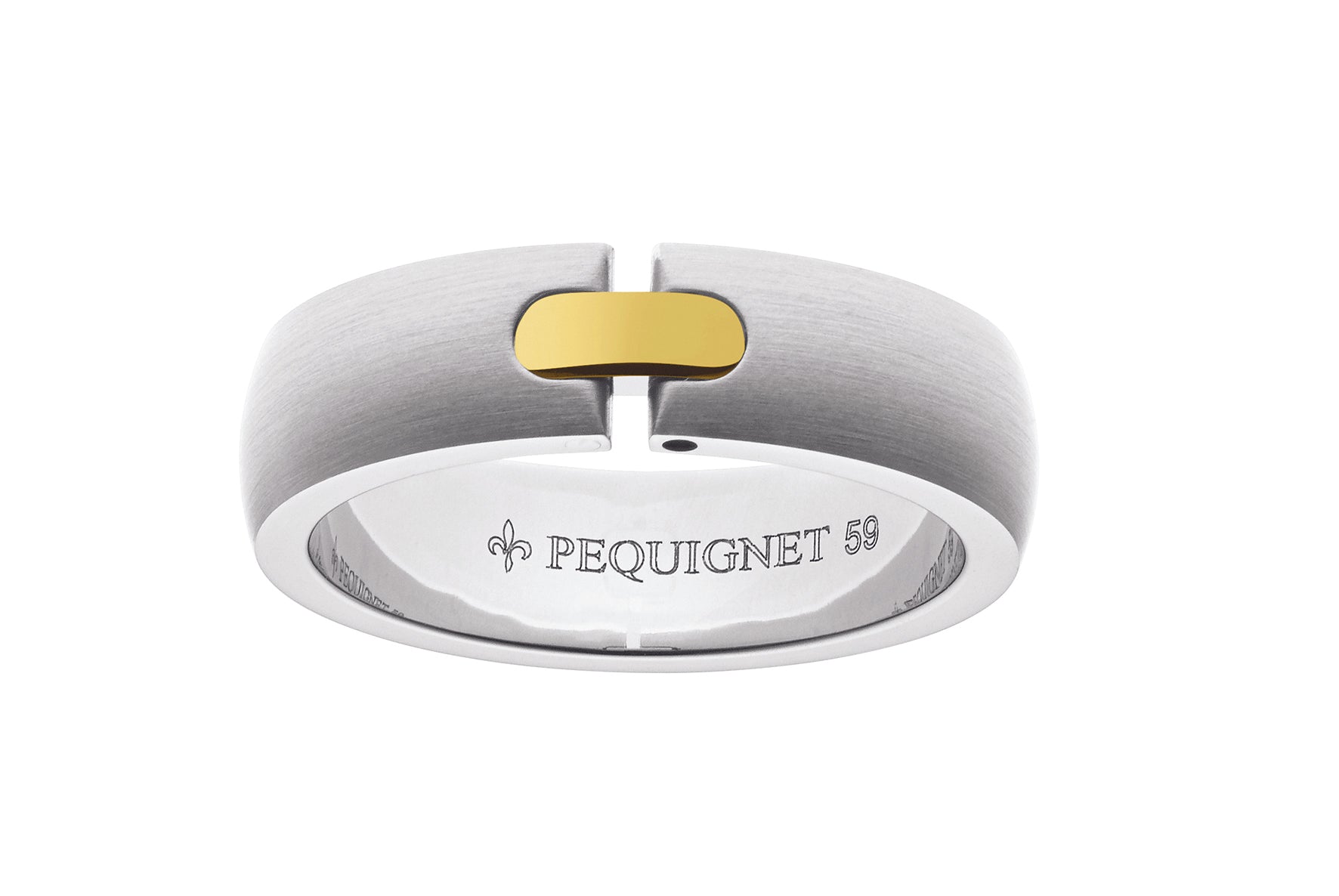 Rings
The Pequignet rings are inspired by the iconic Moorea watch and its hallmark link. They are enhanced by the union of steel, gold and diamonds.... See more
Secure payment
Free delivery and returns
2-years warranty

Made in France
The Pequignet rings are inspired by the iconic Moorea watch and its hallmark link. They are enhanced by the union of steel, gold and diamonds.
done by hand with extreme meticulousness.
THE MOOREA JEWELLERY COLLECTION
Imagined in the heart of the 1980s by Emile Pequignet, the Moorea link is one of the emblems of the brand. Standing out without excess, Moorea jewellery combines gold and steel, producing iconic sets that stand as witnesses of life's great moments.
Because elegance is not an accessory.